My husband and his mates are definitely not a gang. An eclectic mix of lawyers for the most part, they are usually found on the other side of the law. However, they all have one real passion in common: The Peaky Blinders. It probably plays on everything they have to suppress in their day jobs, or something.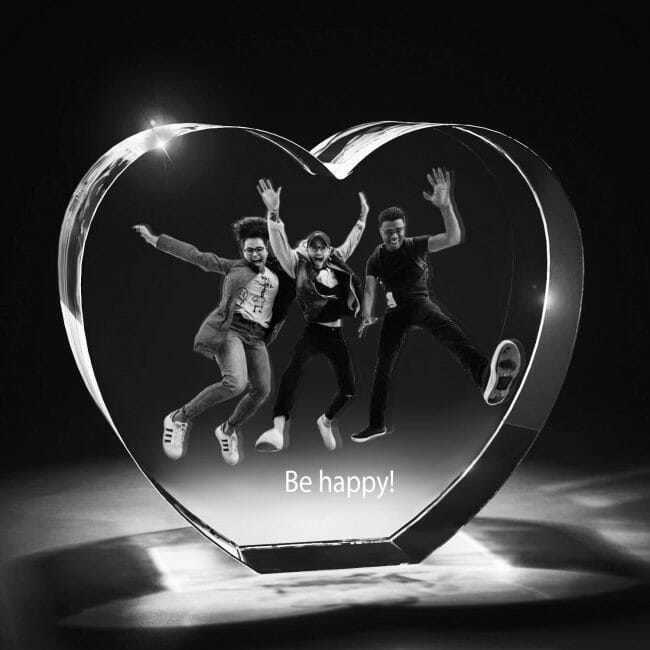 When all else comes and goes, and family and life has really transformed the friendships over the last few years, Peaky Blinders has gone on uniting them. Therefore, with his 40th birthday coming up there was no real choice to be made – I was going to throw a 1920s Peaky Blinders theme party.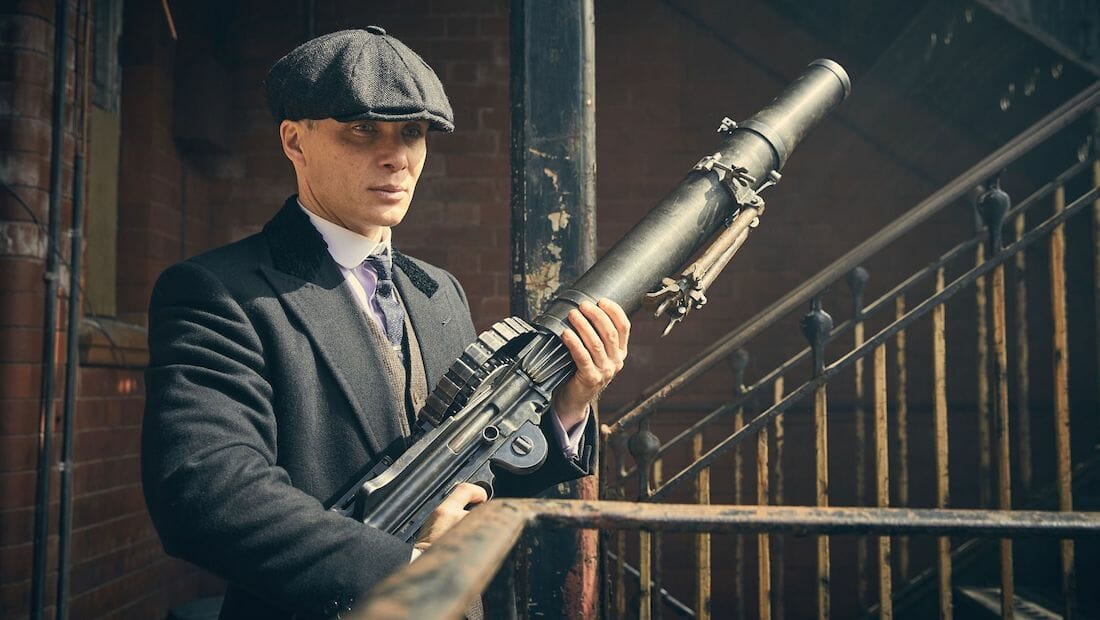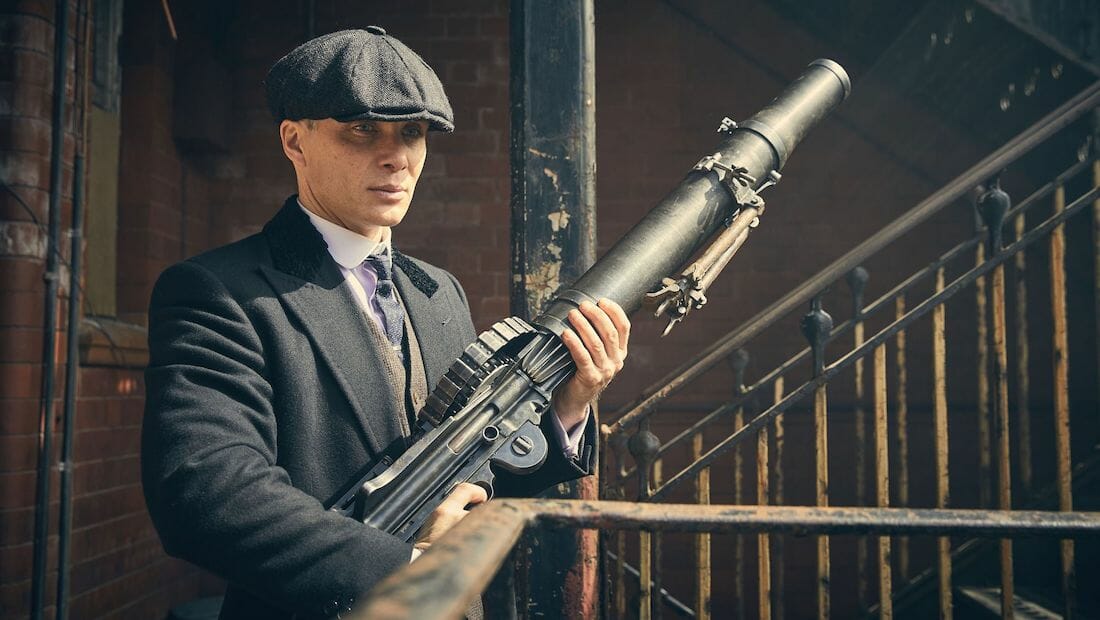 Getting Started
Decision made I actually started to panic. I wanted it to be epic and memorable. I ended up Googling away and not really hitting on what I wanted to find. So I went back to the drawing board (the series) and came up with my own take on all things Peaky Blinder.
"I've heard very bad, bad, bad things about you Birmingham people."
Every time I came up with a winning idea, that's the quote that went through my mind. Living in Birmingham ourselves, it was somewhat apt. It spurred me on: this was going to be a bad, bad, bad party – for all the right reasons.
The Peaky Blinders Party Theme
I got stuck in. I hired the local hall. This was both helpful and a hindrance. I decided the central thrust of the success of the party would be getting the theme right and ensuring everything fitted with this: décor, invitations, costumes, food, drink, music, and of course the cake.
On discovering that you can't find much specifically aimed at a Peaky Blinders theme party I opened this out to the 1920s gang theme. By searching for things such as 'The Great Gatsby party' I found a great deal of inspiration.
Peaky Blinders Décor
I settled on a colour palette of gold, black and white. This was most definitely going to be an adult only 40th birthday party. This was great for the invitations and enabled a simple yet classy design.
However, it was too stark for the décor without making it a bit more rustic, especially in the local hall which is used as a preschool. I wanted to somehow add in that sepia murky feel that runs through the show. Therefore, in addition to the gold glitter curtains, gold paper plates, white tablecloths, and the trio of colours paper pompoms, I also added in a hired smoke machine. I then used warm white fairy lights and large sheeting to cover notice boards.
I really struck gold because a friend of ours leant me some old wooden beer barrels. I used these as 'bar tables' in the open space of the party room. On these I put a few props such as a fake gun or two, flat caps, cigars, pearl necklaces and feathers. I also have some wooden crates which were useful just to add to the décor.
On Arrival
When guests turned up they were greeted with a sign on the door: "This place is under new management, by order of the Peaky Blinders." Along with the Peaky Blinders dress code (flat caps and waistcoats reigned supreme!) this really got everyone in to the Peaky Blinders mood.
One of my favourite moments of the evening was opening the door to my husband's best friends who announced: "Alright lads, this is a respectable event and we will all behave accordingly." All fans of the series, they instantly got in the mood whilst my 'bouncer' brother stood confiscating 'guns' at the door!
Peaky Blinders Food and Drink
I settled on a buffet of canape style food. We needed something to soak up the alcohol but I didn't want to be stuck in the kitchen all night. I have to confess I cheated somewhat here. I bought ready-made pork pies, pigs in blankets, bar snacks, but I did make some devilled eggs. We also had an enormous cheeseboard. I got a Peaky Blinders themed cake made.
I did go to town on the drinks, after all they are so central to the show. My first stop was to get whiskey, and lots of it. My husband and his friends aren't shy when it comes to enjoying their tipple. However, this time we went for Irish whiskey more in keeping with the theme but I also added in both Guinness and Smithwick's to the bar area.
However, if I left it there then the wives and girlfriends wouldn't have had such a great choice. In keeping with the 1920s theme I extended the bar area to include cocktail paraphernalia and recipe cards. Of course, the 'Old-Fashioned Blinder' had pride of place, but I also offered vodka and various mixers. We hired plenty of martini glasses which really added to the atmosphere too.
We also needed some champers to toast the birthday boy and this fitted the theme perfectly. In fact, I had the bottles around the place purely as part of the décor!
The Music
We love love love the music in Peaky Blinders so that got added to the theming. I found a great and useful playlist from the series here. Tunes like 'Danny Boy', 'Broken Boy Soldier' and 'Red Right Hand' featured but we also added in a bit of jazz and the Charleston for fun.
The Entertainment
What with the music, food and drink I didn't want to do too much organised entertainment. We don't often all get the chance to catch up and celebrate these days so we wanted a chance for everyone to chat and dance.
However, I did add in a couple of casino themed ideas with an area set up for Poker, and a simple game themed on betting on horses – again a nod to the Peaky Blinders series.
We also wanted to really capture the spirit of the night without the constant click of smartphone cameras. We hired a photo booth for our Peaky Blinders theme party and I got together a load of props such as headbands, feathers, cigars, fedoras, pearl necklaces and fake guns. The photos are hilarious and we love looking back at them.
Hopefully the memories of my husband's 40th birthday Peaky Blinders party will keep everyone going until the next series finally comes in 2019. He really did have a Blindin' Birthday, and our guests had a Blindin' good time.